From serene views to fun family activities, Florida islands are perfect for any getaway you plan. These picture-perfect oases are home to everything from famous beaches to historic landmarks.
Hutchinson Island is nearly two dozen miles long and spans a good-sized swatch of the Atlantic coast. It's also a bird sanctuary and provides plenty of wildlife viewing opportunities.
JW Marriott
Located on Marco Island's Gulf coast, this large resort is known for its sugary white beach and family-friendly water sports. It also offers an array of restaurants and a spa.
The hotel's spacious rooms and suites feature traditional wooden furniture, flat-screen TVs, and private balconies with scenic views of the resort or Gulf. Upgraded rooms add minifridges and wet bars. Suites feature separate living and sleeping areas, a full kitchen, and a pull-out sofa bed. Wi-Fi is available for a fee.
Guests can enjoy a workout at the state-of-the-art fitness center or relax with a massage in the spa. There are also three pools, a whirlpool spa pool, and 10 restaurants, including Caribbean-style eateries and a tiki bar. The Rookery and Hammock Bay golf courses are nearby. The property is also within driving distance of Naples' Tin City shops and Marco Island Historical Museum.
Marco Island
Marco Island's white sand beaches and calm Gulf waters draw fun-loving visitors from across the globe. This southwestern Florida jewel is less than 20 miles from the luxury Riviera of Naples.
Originally home to the Calusa Indians, Marco Island's unique past is explored at the Marco Island Museum. The museum is also the home of one of the most important Native American artifacts ever discovered, the Key Marco Cat.
The winter, spring, and fall offer warm, sunny weather perfect for exploring the island. During the summer, temperatures can reach the high 90s with tropical humidity. The Ten Thousand Islands National Wildlife Refuge, Rookery Bay, Collier-Seminole State Park, and Big Cypress Preserve State Park flanked the island. This means you can explore countless mangrove-lined estuaries, bays, and islands that will never be developed. You can also enjoy many shopping treasures at local boutiques and designer outlets.
Treasure Island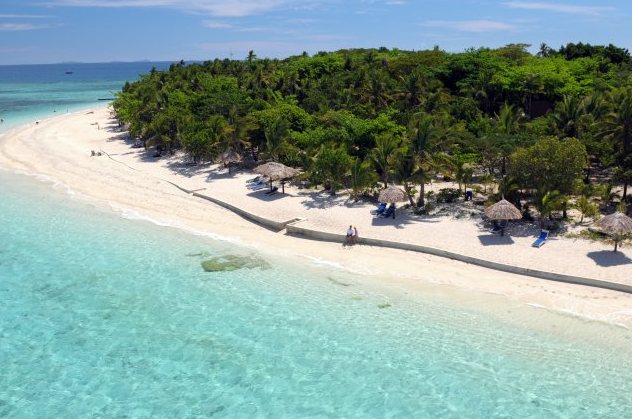 Treasure Island is a wonderful vacation destination with easy access to pristine Gulf beaches and high-end local restaurants. This is a great place for a family vacation or a romantic getaway.
The city gets its name from a clever 20th-century marketing ploy to draw weekend tourists to the area. To promote their properties, enterprising developers secretly buried and pretended to discover treasure chests on the beach. The ruse worked, and the name stuck.
The main attraction is Treasure Island Beach, a beautiful stretch of white sand. It's wide in parts to find your little spot on the sand. It's also a great place for paddleboarders and swimmers. If you're lucky, you might catch a glimpse of a dolphin. The best time to visit is November through April, when it's not too hot, and the weather is clear.
Pine Island
Pine Island is where old Florida authenticity oozes from the street signs, shops, and restaurants. It's where you can spend a day fishing and kayaking, picking up shells on the beach or in the mangrove forest, eating fresh shrimp at a seafood restaurant, or spending hours in a fine art gallery.
The community is a mix of quaint, secluded fishing enclaves, tropical fruit orchards, and public lands. Located near the Caloosahatchee River, San Carlos Bay, and Charlotte Harbor, you'll find natural marine habitats, including mollusk reefs, salt marshes, and mangrove swamps.
The area is dotted with restaurants, specialty shops, and various talented local artists. The highlight is the Calusa Heritage Trail, a one-mile walk through canals and shell mounds celebrating the indigenous Calusa Indians who once lived here.
Amelia Island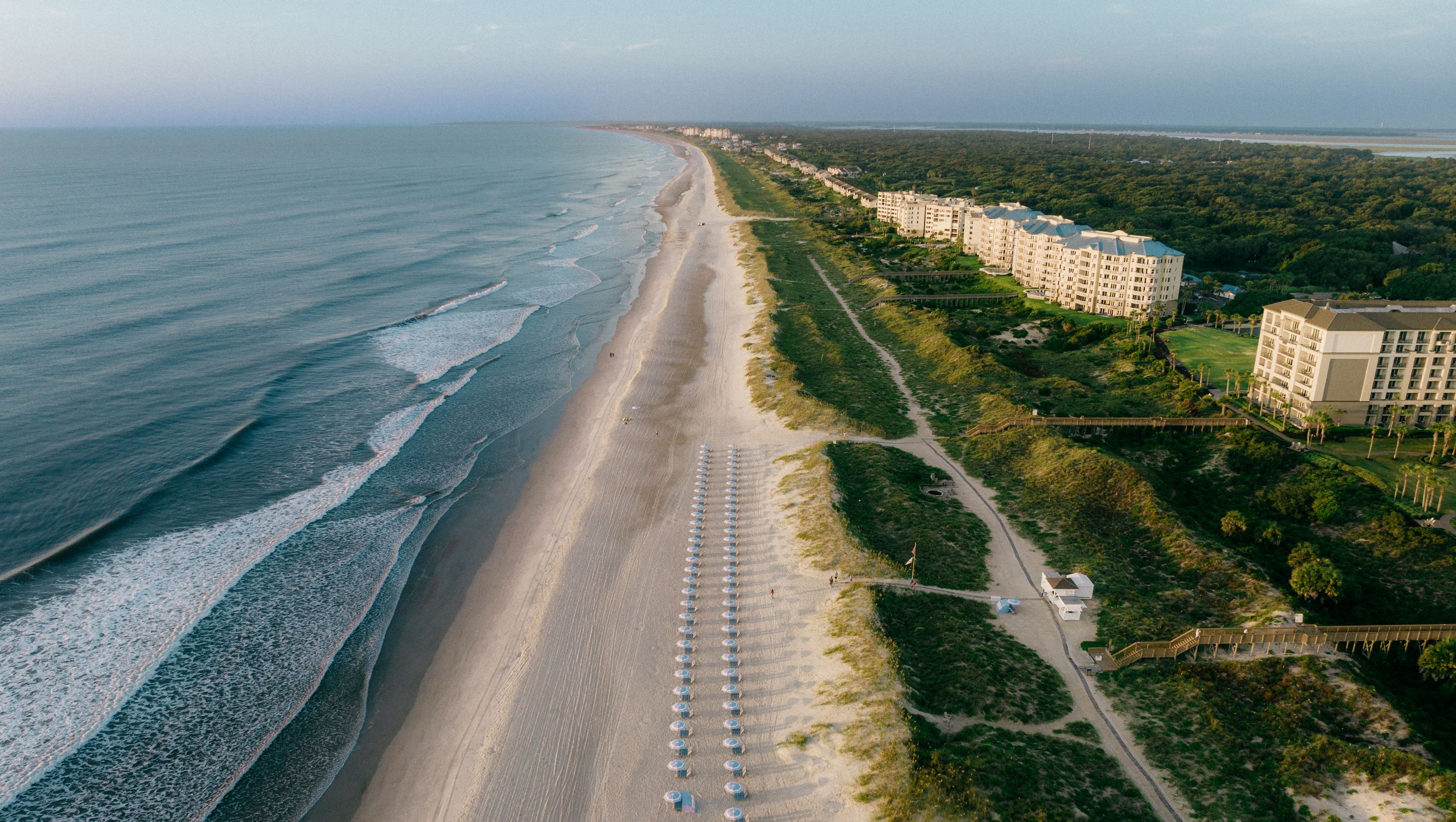 Named after Princess Amelia of England, this barrier island offers 13 miles of pristine Atlantic beaches and plenty of natural beauty in giant oaks draped in Spanish moss. Add a rich historical backstory under French, British, and American control, and Amelia Island has something for everyone.
Golfers are in heaven here, with numerous top-rated courses to choose from. And, if you have extra time, make a day trip over to nearby Big Talbot Island (Florida state park land), the oceanfront escape of famed sunbathers Ray Charles and James Brown—it's also a stop on Florida's Black Heritage Trail.
On the island's north end, Fort Clinch State Park is a mashup of nature and ironclad Civil War lore. Be sure to stop by the lighthouse. And don't miss the opportunity to sample local seafood and southern cooking.
Anna Maria Island
Many visitors to Anna Maria Island comment on its "Old Florida" charm. The city bans high-rise condos and hotels, so narrow streets reveal modest inland bungalows, beachfront homes, and a mixture of modern and historic restaurants.
Located on the northern end of Anna Maria Island, Bean Point is one of the island's most beautiful beaches. Its crystal blue waters and sugar-like sands make for an unforgettable trip.
The beach is also home to manatees and bottlenose dolphins. In addition to this incredible wildlife, Bean Point features fun, walkable dessert shops, and restaurants. Several boutique art galleries are also found here. The area is a perfect place to relax and unwind. Afternoon thunderstorms are frequent, but they cool temperatures and bring a refreshing breeze. Ocean breezes also follow a daily pattern, keeping water temperatures cooler. This makes the water ideal for swimming.
Cayo Costa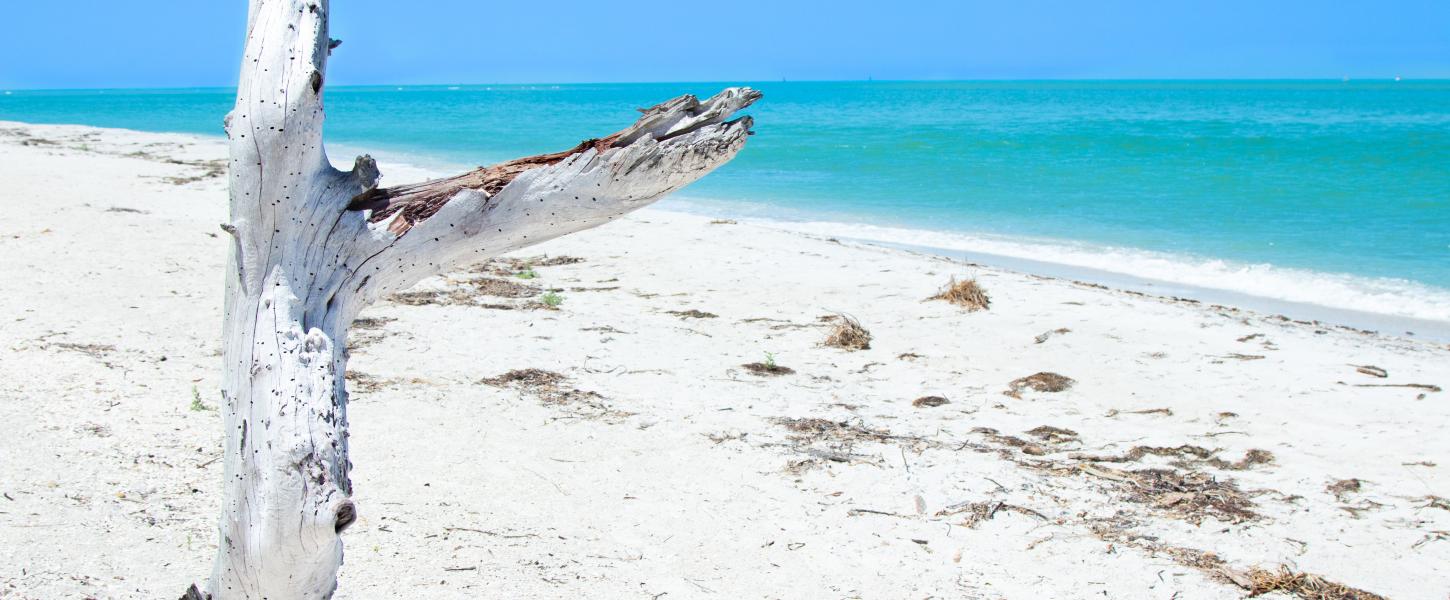 Cayo Costa State Park, located about an hour from Cape Coral in Lee County, is a remote Gulf Coast island paradise. This pristine barrier island has 9 miles of beach for camping, swimming, shelling, and fishing, as well as wetlands, mangrove forests, and wildlife.
Visitors to the island can enjoy the untouched beaches and natural beauty, but they should know that it is the nesting site for two types of sea turtles. The osprey and dolphins that frequent the area are also great to see.
The island was home to the Calusa Indians, who lived off of the waters surrounding the island and used middens to store food. The early pioneer families that settled in the area followed a similar lifestyle as the Native Americans by living off the land (Friends of Cayo Costa State Park).) The islands were quarantined during the Civil War to prevent the spread of yellow fever.
Dry Tortugas
The pristine beaches, history, and cerulean blue waters of Dry Tortugas National Park will make it one of the most memorable trips of your life. Only reachable by a two-hour ferry ride or seaplane from Key West, the park features Garden Key, Loggerhead, Bush, and Long Keys.
This is the least visited national park in the country, so it's often blissfully quiet. It also contains the infamous Fort Jefferson, where Samuel Mudd was imprisoned.
The price of your ferry or seaplane tickets includes National Park admission. You can also charter a boat, though it will be much more expensive and requires you to have a larger group. The best way to see the Fort and other islands is by seaplane, which offers a stunning aerial view of this remote Florida destination. A narrator will explain the history and other highlights of this National Park.
Crab Island
Crab Island is an amazing Destin destination for families to enjoy a day of fun in crystal clear waters. It is located near the Gulf of Mexico and has enchanting emerald water, perfect for all ages to swim and play.
While Crab Island is open year-round, it is most popular in spring break and summertime when there is a huge influx of visitors. The sandbar can become quite crowded and noisy, so the best time to visit is the early morning or evening when it is less crowded.
The fall and winter are not ideal times to go because the water is too chilly for swimming, and the sandbar becomes littered with trash and organic matter from industrial agriculture and leaking septic tanks. The most important thing is to bring plenty of sunscreens, towels, and drinking water.
Destin
Florida's Emerald Coast is a popular destination for beachgoers and outdoor enthusiasts. Destin offers a range of water sports, wildlife tours, and dining options for every taste.
The beaches in Destin have sugar-white sand that's incredibly soft and cool underfoot, even on the hottest summer days. This unique sand is high in quartz crystals that washed down from the Appalachian Mountains during the Ice Age. It reflects the sun brilliantly off the shallow waters, creating that stunning emerald color and earning this stretch of Gulf shoreline its nickname.
Most people know Key West as a favorite cruise ship stop, and the southernmost point in the continental United States, but this bitty island is also a funky, anything-goes retreat with a big heart. Here you can snap photos of free-roaming roosters, kayak in the clear waters, and explore a vibrant art scene.